Just outside of Redmond, Washington overlooking Ames Lake, the Scout Lake Residence lives on a site that was once a Boy Scout camp from the 1950s through the 1990s. The idyllic location is now home to a family with two young children nestled within the forest yet close to the water's edge. Stephenson Design Collective took great care when designing the 3,900-square-foot house by looking at how campsites gently interact with their surroundings. The lakeside locale is deemed a protected area, requiring the architect to be sensitive to the environment throughout the design and construction process. The result is a stunning glass, concrete, and wood home that pays homage to the surrounding Pacific Northwest forests and the homeowner's Danish heritage.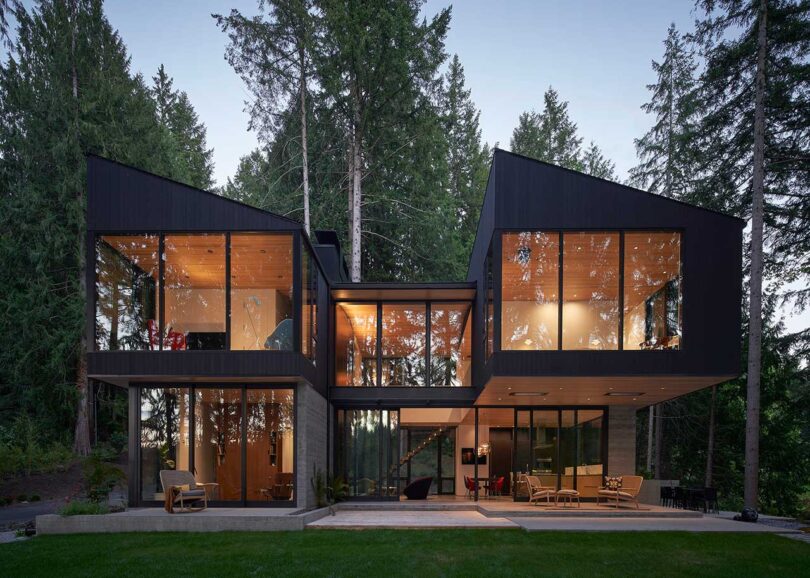 Given the client's job as CCO of the video game Minecraft, Stephenson Design Collective looked to the game's use of blocks for inspiration. Once you know that fact, it's impossible not to see the stacked blocks that make up the Treehouse Camp Residence. The ground level, with its board-formed concrete exterior that melds into the woodsy surroundings, houses the public spaces with the kitchen, office, and guest room. The upper floor, clad in charred shou sugi ban siding, extends out past the lower floor's footprint for even more space to house three bedrooms, laundry, and a family room, which are connected by a suspended bridge. A basement rounds out the home with glass-walled wine cellar, media room, and home gym.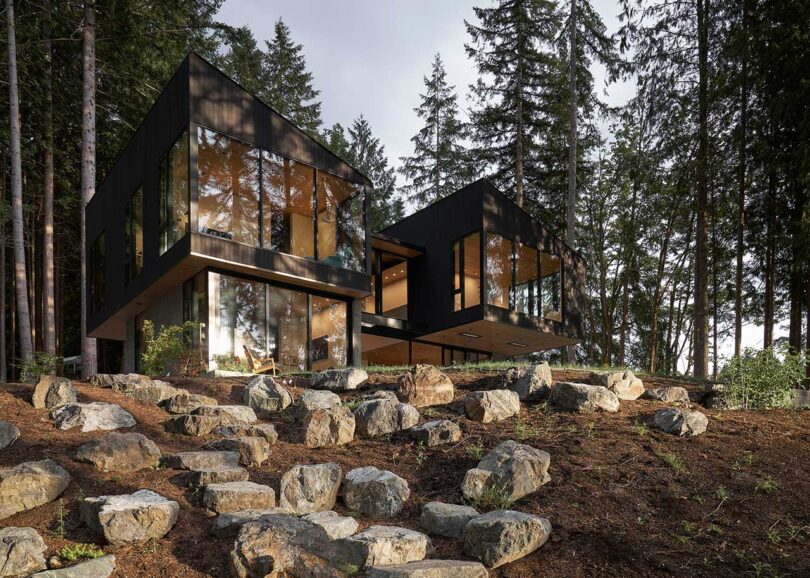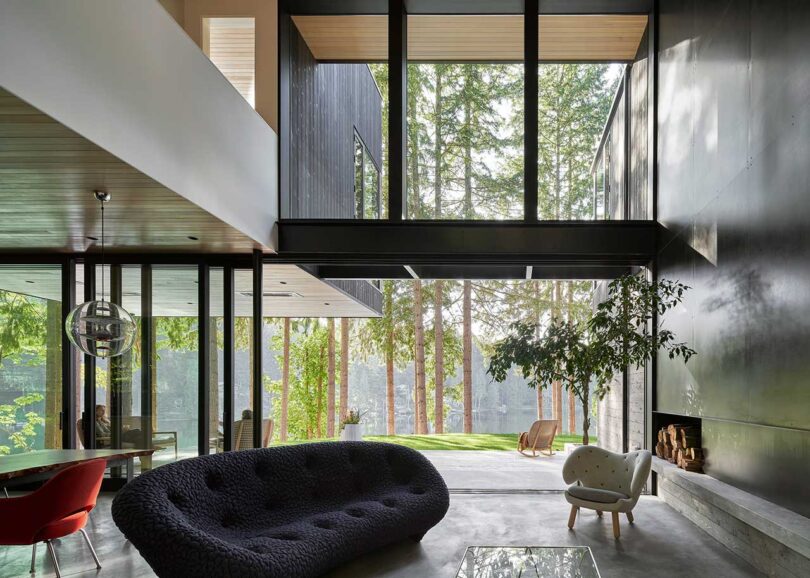 The open living room, dining room, and kitchen open to the outdoors, making it perfect for entertaining or enjoying meals alfresco, especially with the 16-foot cantilevered floor offering protection. Large sliding glass doors reveal unobstructed views of the lake and trees.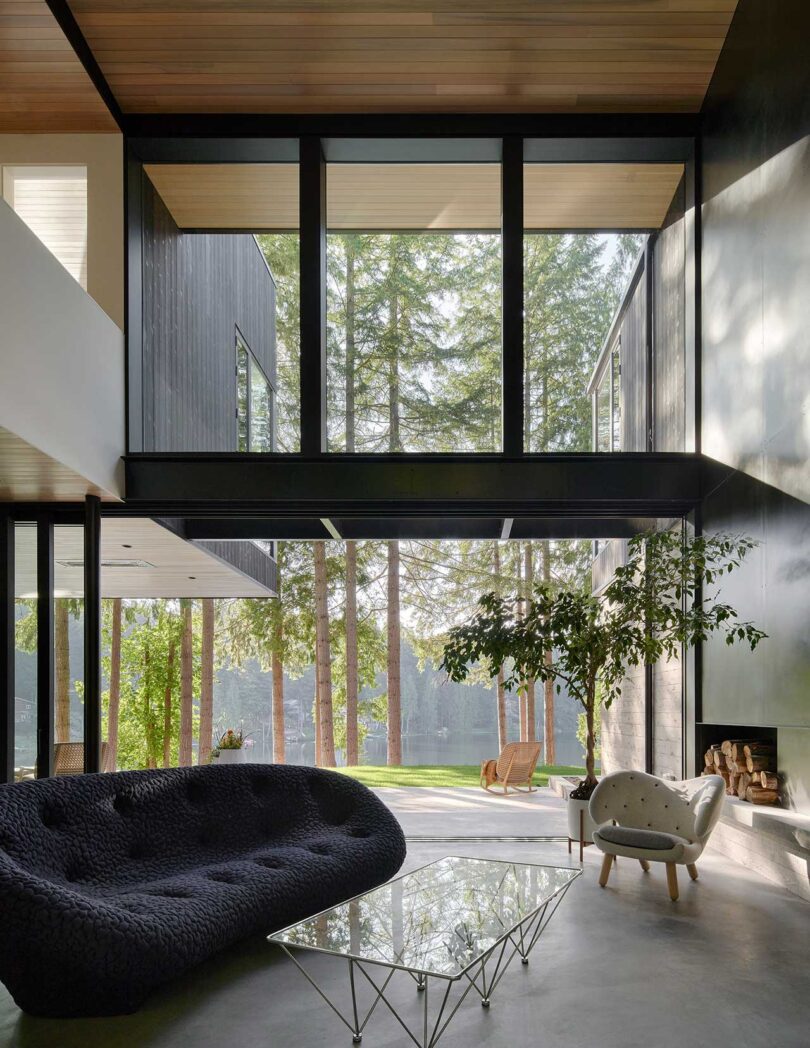 While the home's design is mostly angular, the furnishings, like the Bouroullec brothers designed Ploum sofa for Ligne Roset and Finn Juhl Pelican Chair, add necessary curves.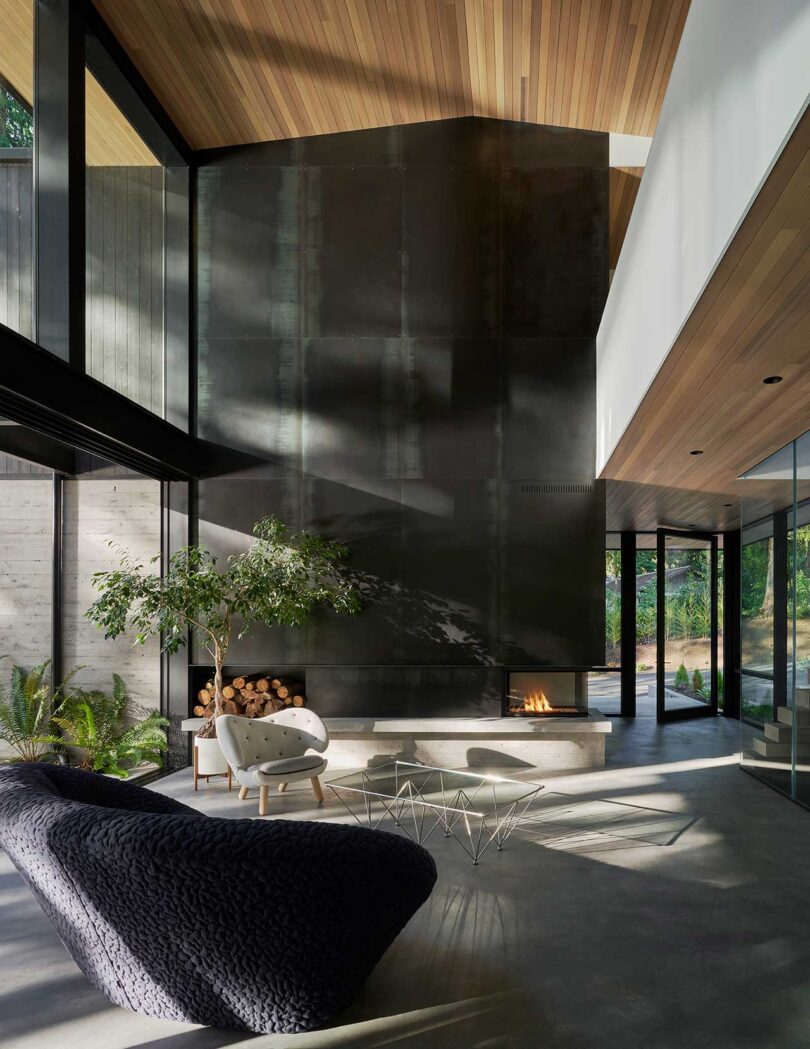 In the double-height living room, a blackened steel wall offers a dramatic yet minimalist focal point, complete with a three-sided fireplace and seating ledge.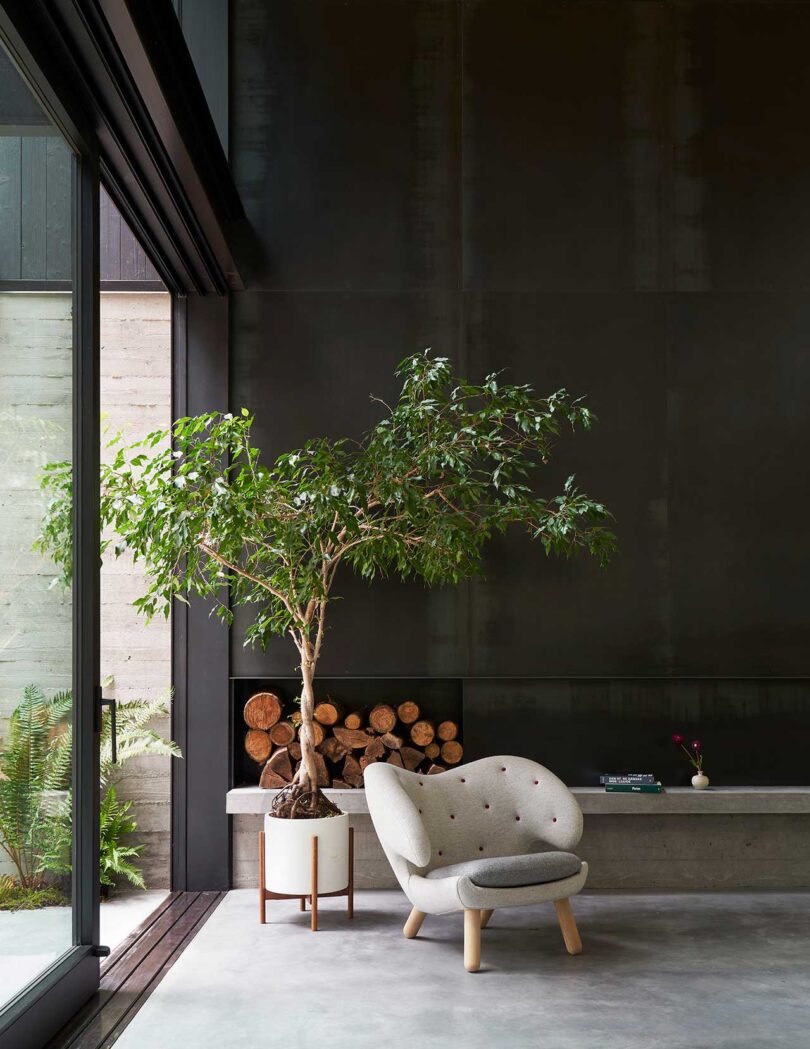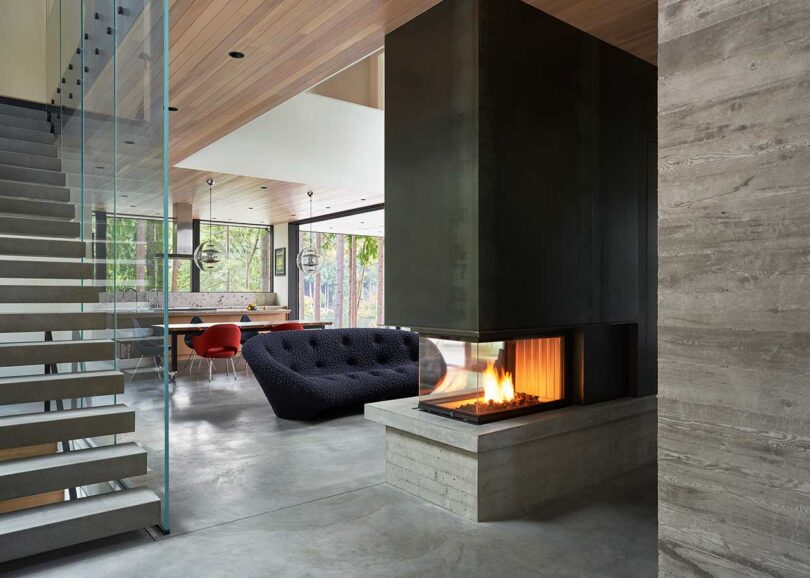 It took a village to design and engineer the floating concrete staircase set against a glass wall.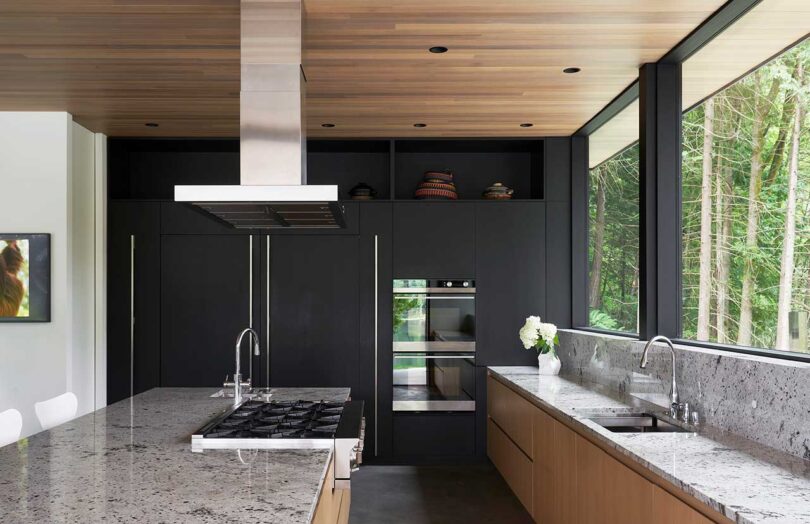 The kitchen cabinets are made in white oak with a black-stained oak wall disguising appliances to one side. In lieu of upper cabinets, large windows frame forest views.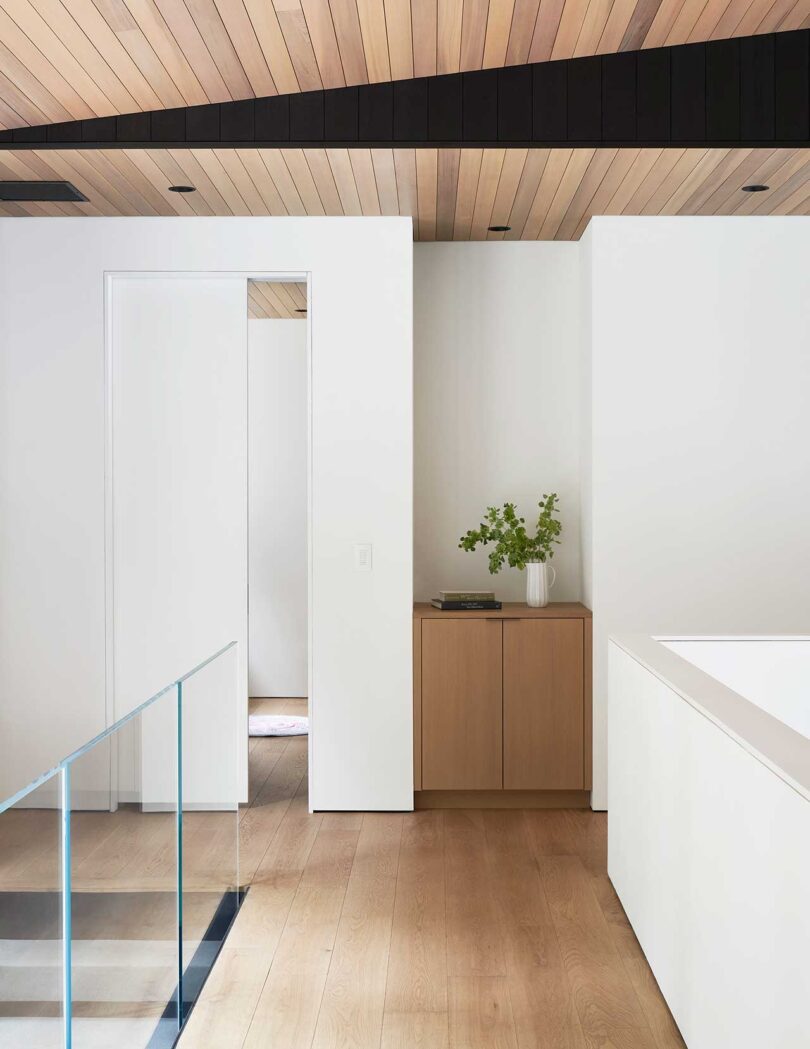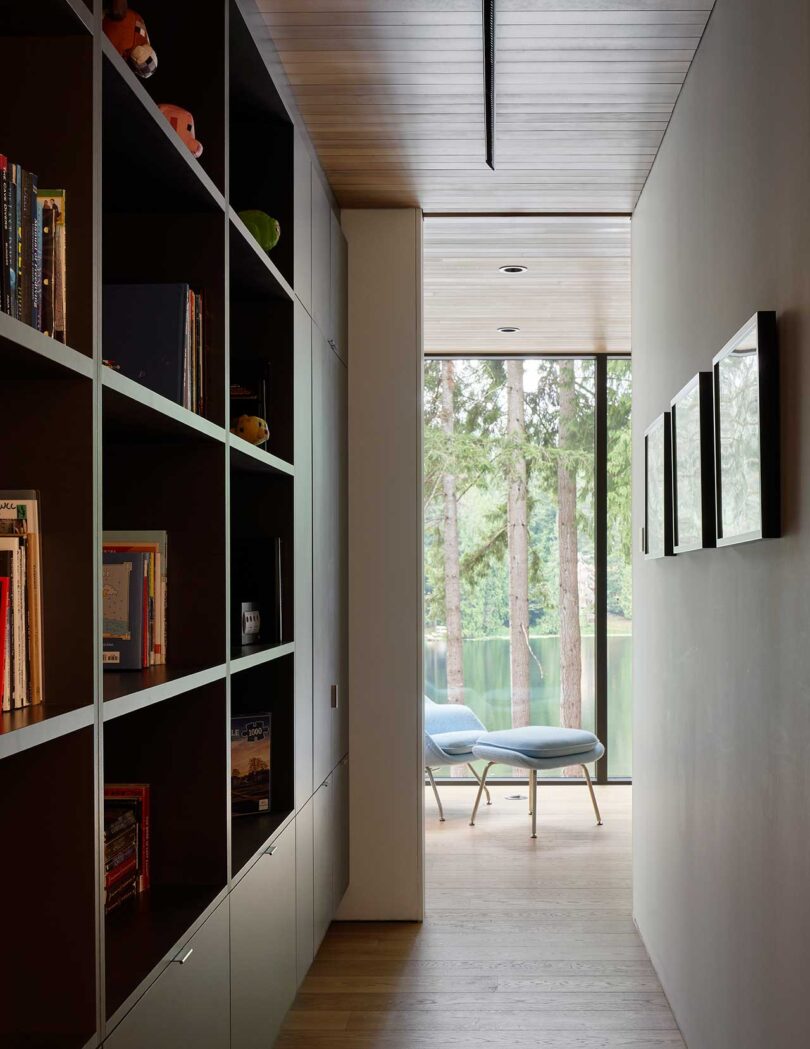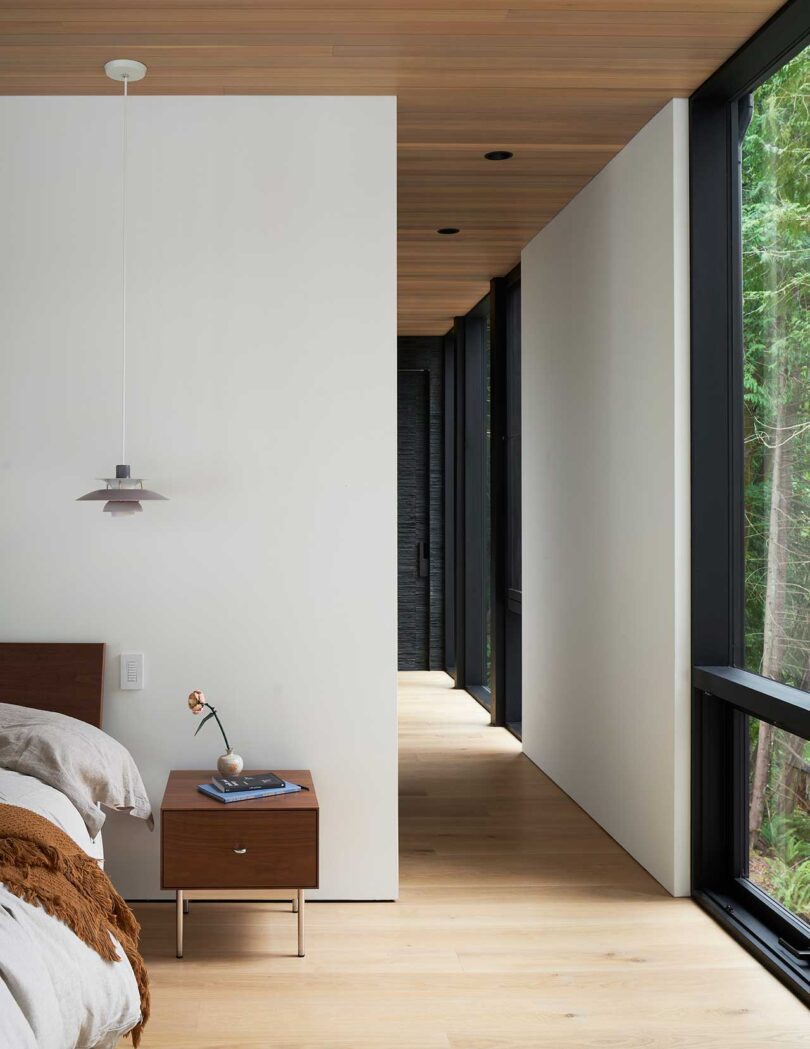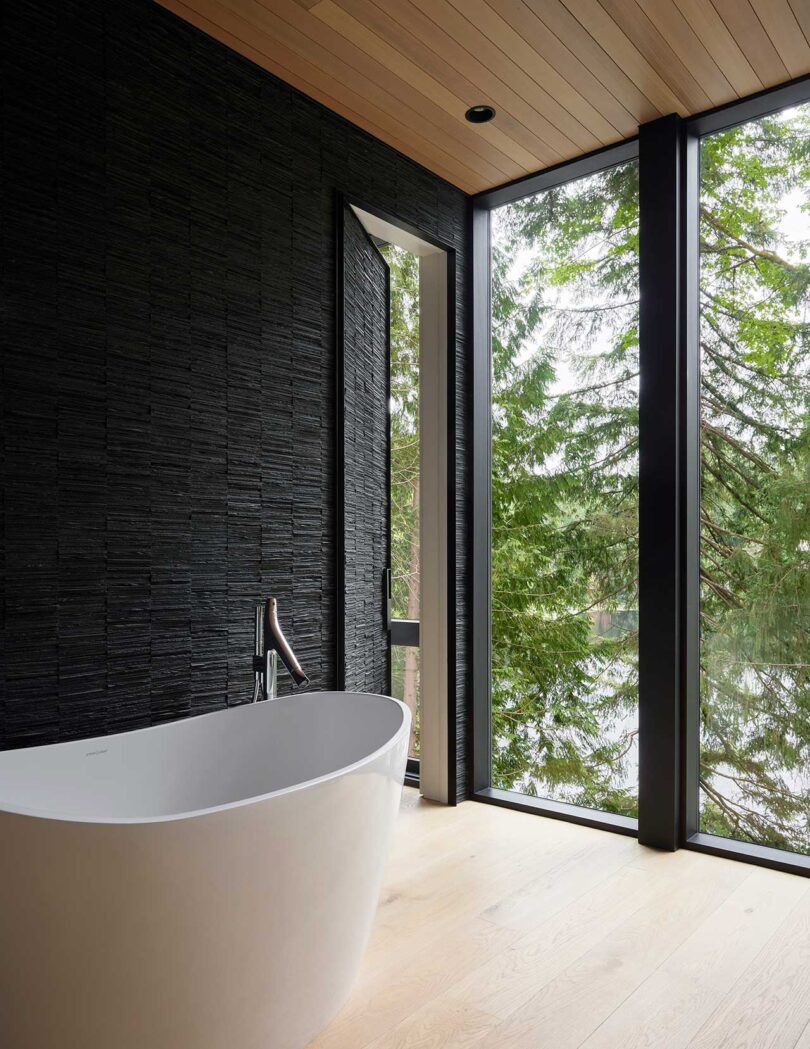 Design: Stephenson Design Collective
Build: Dovetail
Photography: Kevin Scott