Capsule of Calm
More than one study suggests that people find rounded decor soothing. Unlike boxy and jagged shapes, gentle curves stimulate the brain, according to neuroscientists in separate studies by the Zanvyl Krieger Mind/Brain Institute at Johns Hopkins University and the University of Toronto at Scarborough. No wonder, then, that roundness is a notable feature of many furnishings that manufacturers are rolling out to welcome post-pandemic office users.
Conscientious Colors
Soft-focus hues distinguish a number of debuts at this year's NeoCon, ranging from flooring to lighting and upholstery. Less saturated color is welcoming but it also signals earnest intent: These products are highly sustainable. Call it a reflection of the new sobriety of a post-shutdown world.
Right Angles
We may be wired to seek right angles. A 2012 study by Massachusetts General Hospital found that the brain's mental circuitry is organized in a precise gridlike pattern of fibers—like handwoven fabric or the urban plan of Manhattan. A number of new products subtly commandeer this reassuring arrangement of right angles for carpeting, upholstery, and conference tables. Perhaps office workers know a gray-matter love letter when they see it.
Cushioned Comfort
Orderly geometry in textiles can lend more than elegance—it can add an emotional layer to the experience of space. The three-dimensional weaves of the Aleksandra Gaca Collection for Momentum Textiles are a prime example. The new line of contract upholstery—the first by the Dutch designer for the American contract market—features quilted, pillowy surfaces designed to add soft, soothing texture to the hard profiles of office seating.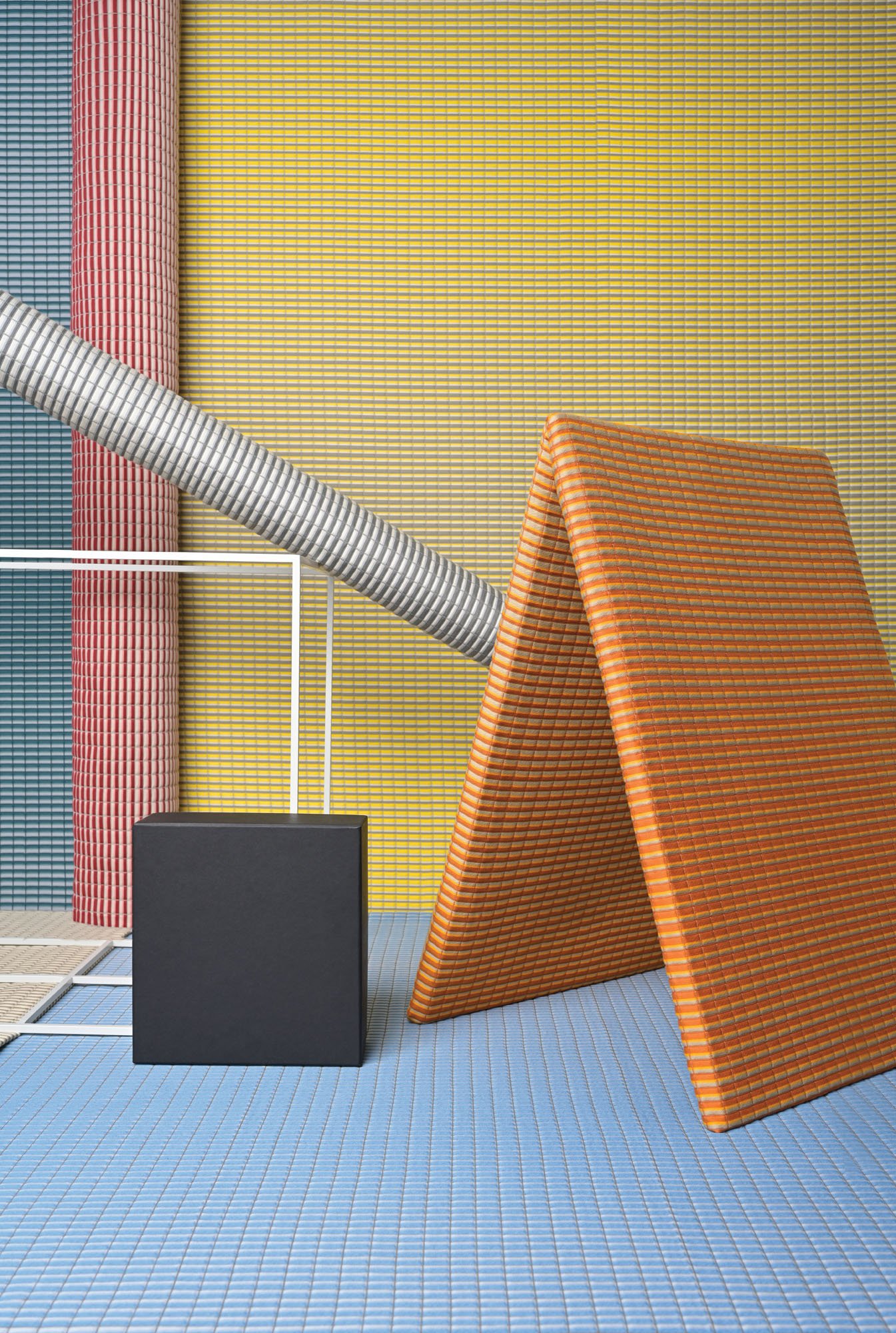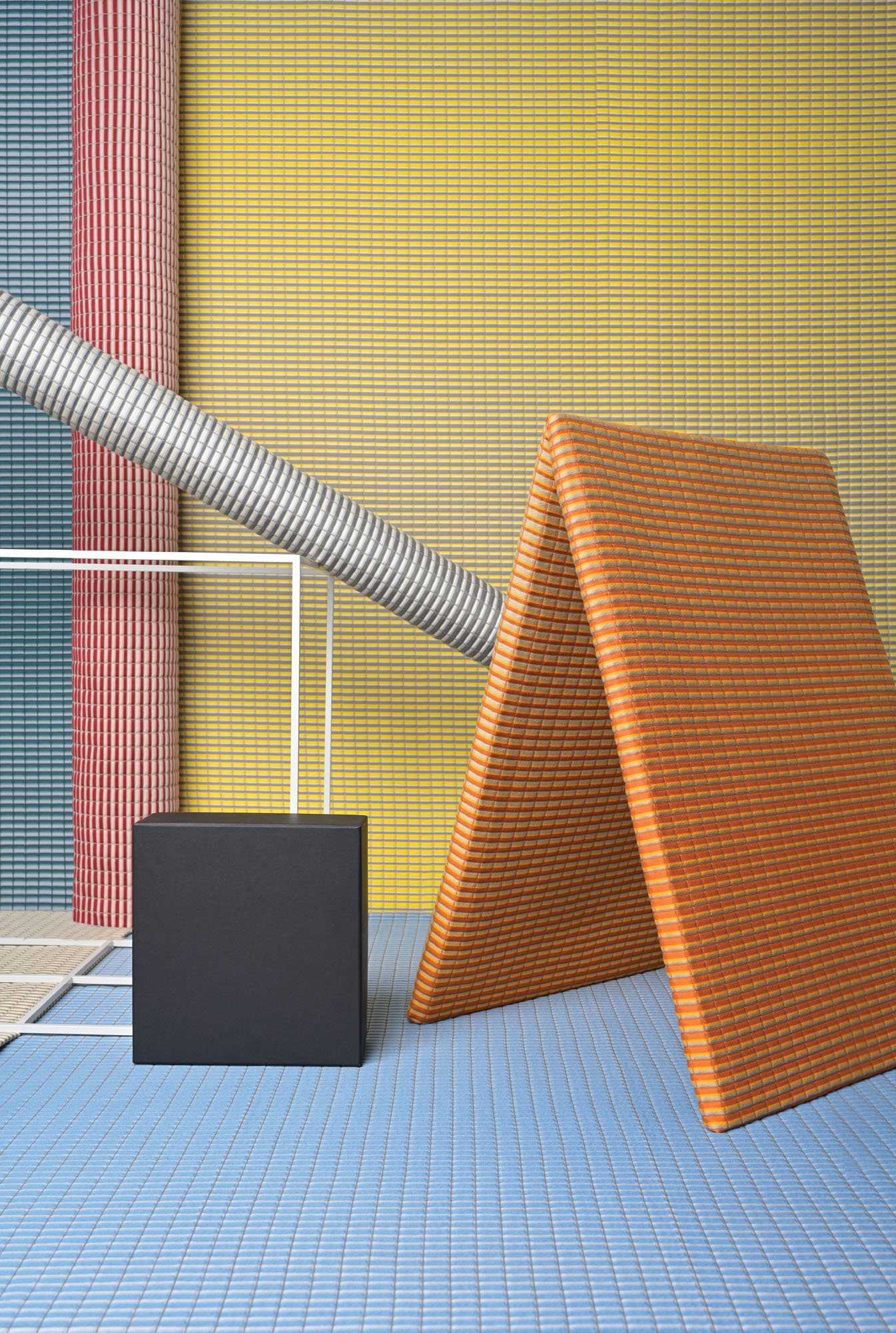 Blurred Lines
Sight lines—the imaginary lines connecting a viewer's eyes to points throughout a space—are a device of thoughtful interiors. Uninterrupted lines can enable views of the outside; blocking them is a way of providing privacy. So what does it mean that we're encountering products with lines that are faint, fading, dissolved, or shifting to form a new vision? It might be due to today's blurring cultural boundaries, a sign of our uncertain times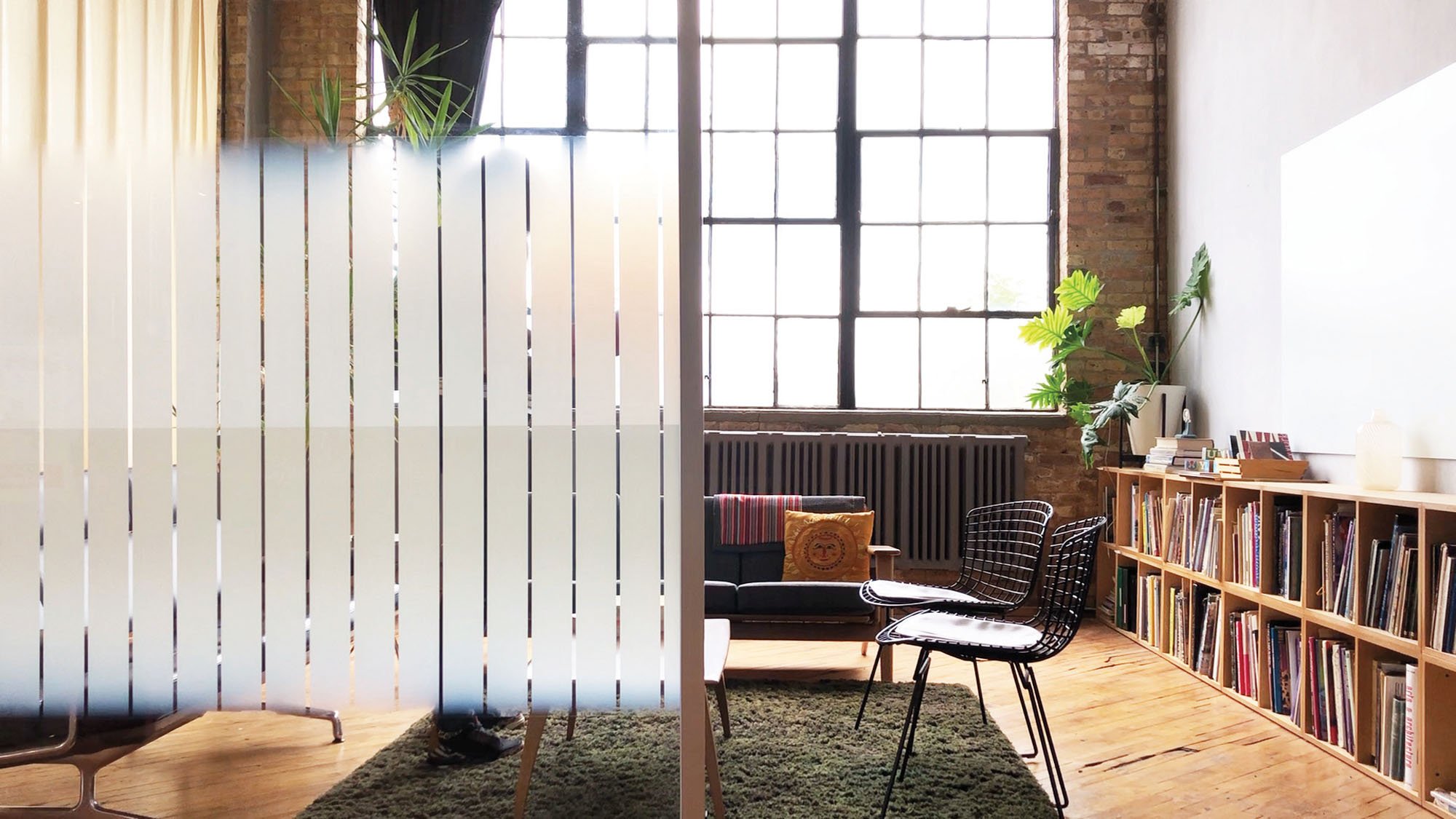 Easy Pieces
In line with new team-style office setups, easy assembly is king. Radically portable and easily reconfigured collections are proliferating at a fast clip, now that the new normal of user-led, improvised meetings and collaborative work has created the need for versatile furnishings workers can arrange themselves.